Cabinets, Doors, and Drawers
It is exciting to choose cabinetry for your new kitchen or bath, but with so many different types of cabinets to choose from, how do you know where to begin?
While it is great to have choices, it can be overwhelming without a basic understanding of the types of cabinets, doors and drawers that are available, and how you can use them to make your remodeling dreams come true.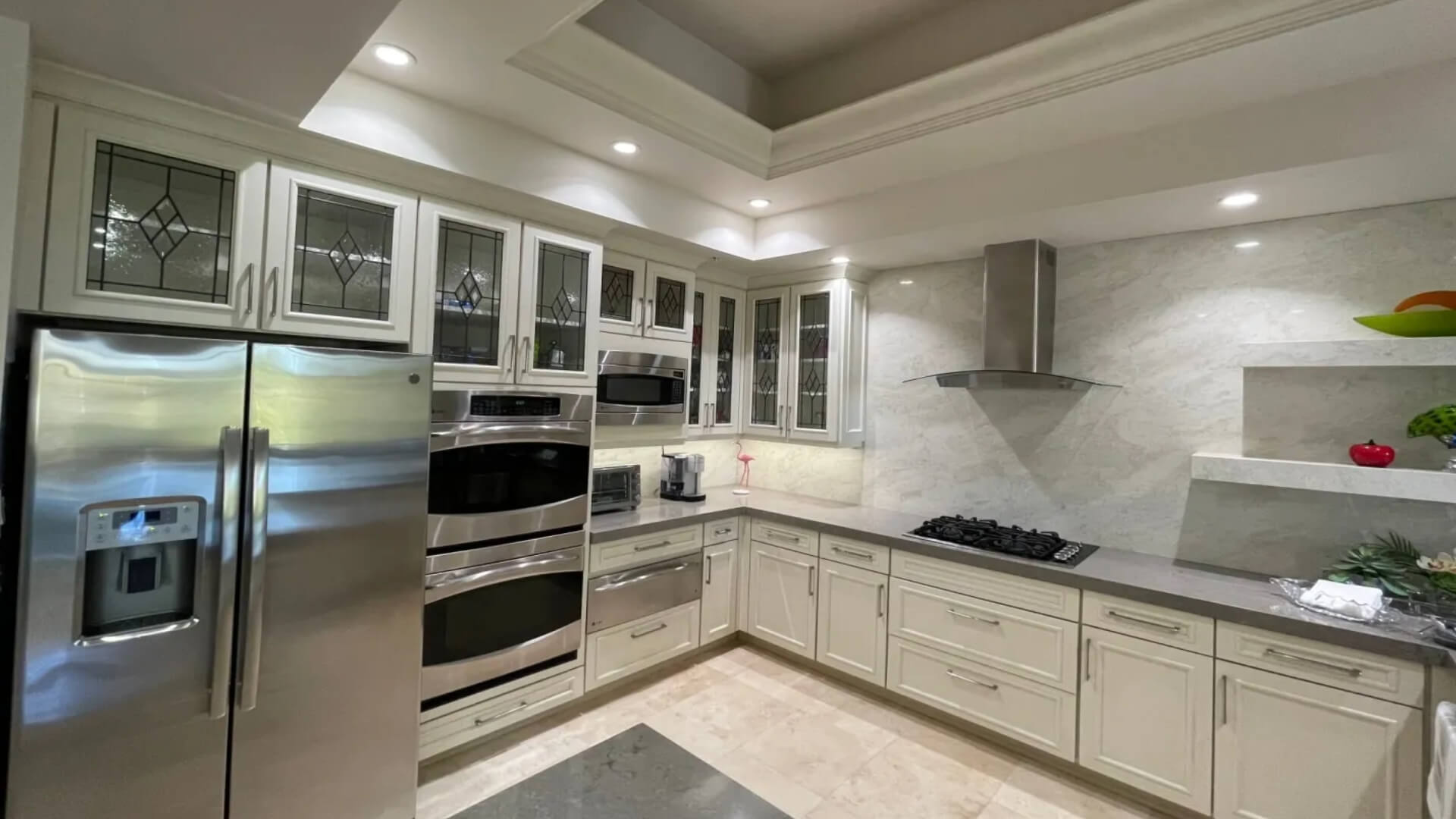 Types of Cabinets
There are three basic types of cabinetries: stock, semi-custom and custom cabinets. Each type provides different advantages depending on your needs and budget. Stock cabinets are at an entry level price point with limited options. Semi-custom cabinets offer more styles, finishes and features than stock cabinets, while custom cabinets offer the widest breadth of wood types, finishing options, construction platforms and modifications.
Modern European cabinets are an elegant and sophisticated design choice with an emphasis on maximizing clean lines. European-style kitchen cabinets utilize full-access frameless construction. Full overlay doors are attached directly to a sturdy, thick cabinet box, eliminating the need for frames and awkward center stiles. Maximize space with flush cabinet and door lines and larger drawers. Euro-style cabinets are simple, elegant, and provide exceptional storage. semi-custom kitchen cabinets Euro High Gloss, Matte and Textured finishes.