Natural Stone
Design & More
We specialize in the stone supply of Natural Stone. Marble is a metamorphic limestone rock predominately consisting of fine to coarse-grained, re-crystallized calcite and dolomite.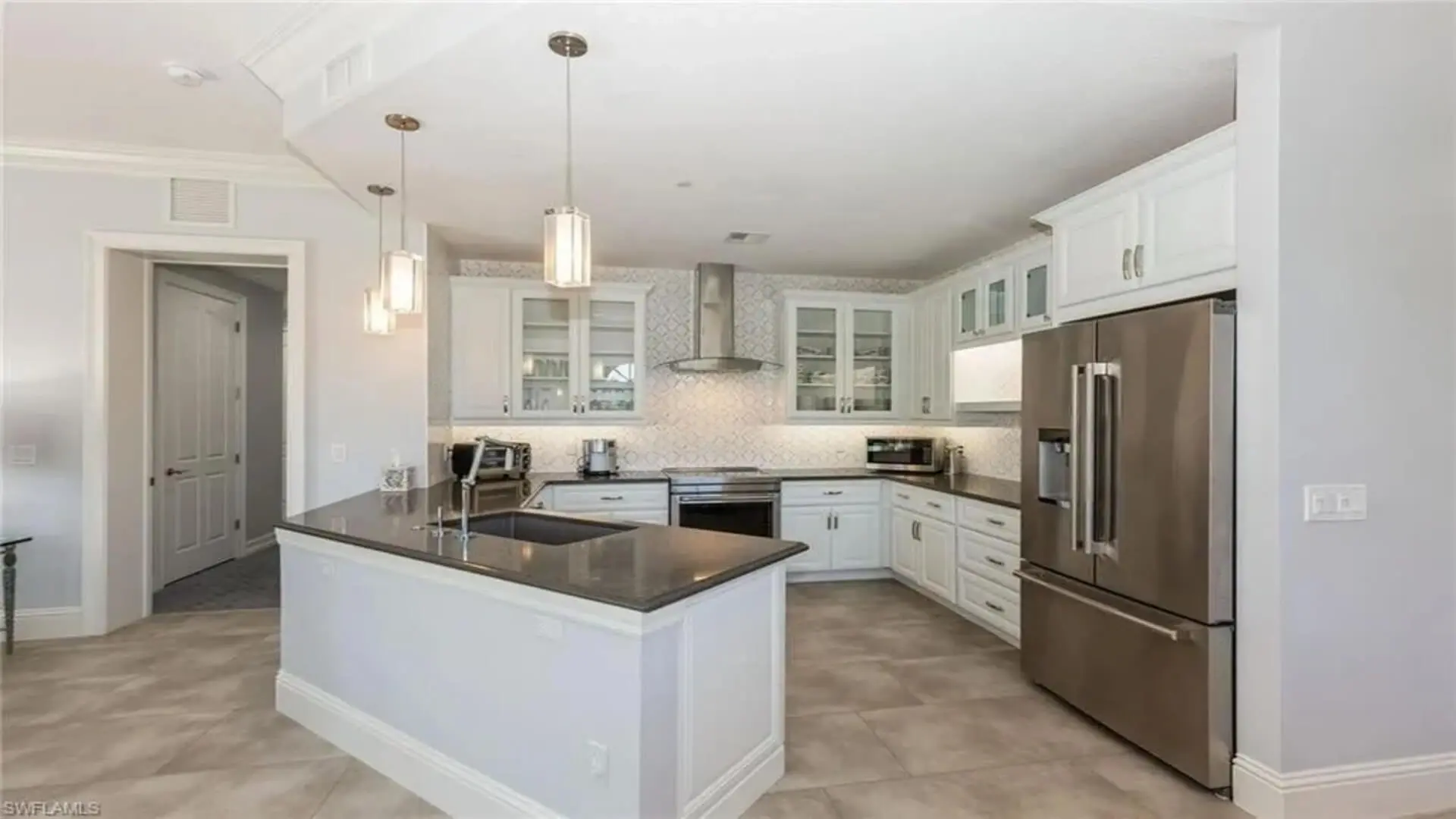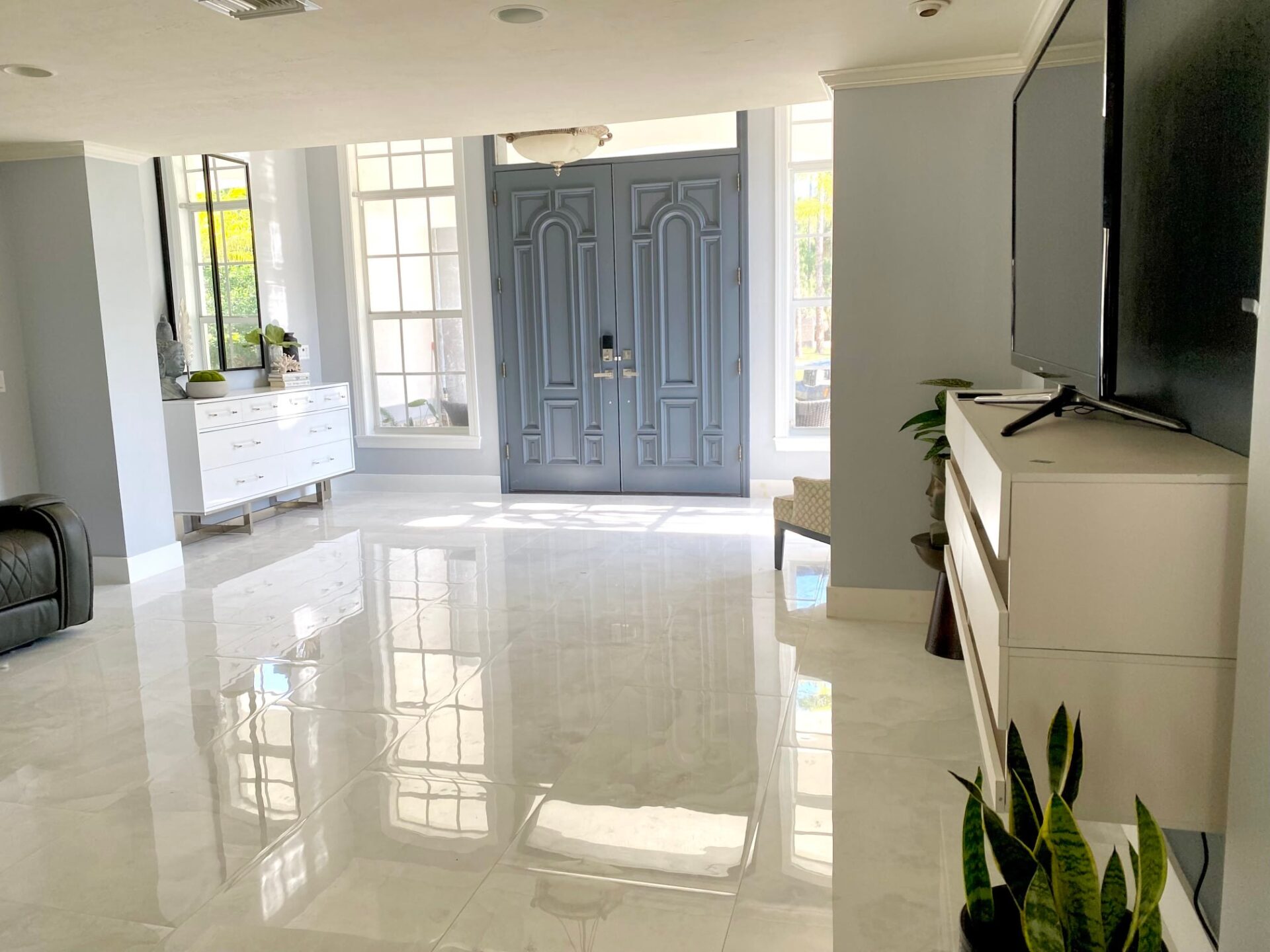 In its purest form, marble is crystalline white calcite. Calcite marble occurs in many colors from the trace-amount impurities such as organic matter, chlorite, epidote, and minor amounts of land-derived clays, silts, and sands. They may already be stained with iron in them. Dolomite marble often is a tan or buff color due to the oxidation of a slight amount of iron released from the marble. The base colors of marble range from white to black.
We are a marble stone supplier for floor and tiling purposes. Marble is significantly softer than Granite and therefore subject to greater wear and weathering. If you are interested in a patina appearance, this stone may be the stone you desire.
Commercially, any stone capable of taking a polish (except for Granite) is known as marble. This includes travertine, onyx, and limestone. Because of its softer nature, Salvia Tile & Stone does not recommend using Marble for kitchen countertops.
Travertine is a sedimentary rock. It is a natural chemical precipitate of carbonate minerals, typically Aragonite, but often recrystallized to or primarily Calcite. Calcium carbonate is deposited from the water of mineral springs or rivulets saturated with calcium bicarbonate.
The spring water can either be hot, warm, or cold. The number of deposits may increase with the water's temperature or when biotic material accelerates the precipitation. In caves, the ornate column of travertine is one example of an inorganic chemical sedimentary rock.
Interior & Exterior
Wall Cladding
Travertine is a type of limestone that is very popular for interior and exterior wall cladding and flooring applications.
Limestone and Travertine are commonly chosen as elegant assets for foyers, bathrooms, fireplaces, backsplashes, and flooring applications.
Limestone for
Home Décor
Limestone is a common type of sedimentary rock with at least 50% calcite or calcium carbonate. The consolidation of seashells is what forms the many varieties of this stone. The color, veining, and shadings are caused by substances included in minor amounts during formation.
These include iron-bearing minerals, clay, and organic material thought to be residual from the soft parts of tiny marine animals. It carries the same precautions as marble though it has some similarities to Granite, and it is more likely to stain than marble.
Granite is an intrusive igneous rock composed of 25% - 35% quartz and over 50% potassium and sodium-rich feldspars, with a common accessory mineral of less than 20%, usually muscovite biotite or hornblende.
There is a broad spectrum of granite colors ranging from almost pure white to nearly pure black. The color of Granite is governed largely by the feldspar, usually the most abundant mineral. During its formation, granite may also have been infused with other minerals, providing patterned movement and color.
Durability of Granite
in Floor Design
Granite is the most durable of all stones, and its diamond-like hardness makes this unique material the ideal stone for high-traffic surfaces like kitchen counters. Because of its durability, longevity, and ability to remain beautiful, Granite has become one of the most popular stones on the market. Granite does not easily scratch, and Granite is heat resistant and the least porous of all stones. It lasts!
Granite countertops add character and warmth to kitchens, baths, and other home areas with a richness that cannot be duplicated in synthetic materials.
Granite products will not depreciate over time; they continually add value to any property.
Tile for Interior &
Exterior Designs
The widespread use of tile flooring in many areas of residential and commercial interiors and exteriors is a tribute to its versatility and aesthetic value. Its distinctive surface, ease of installation and workability, decorative color variation, and natural slip-resistance makes it a great choice for practicality and look.